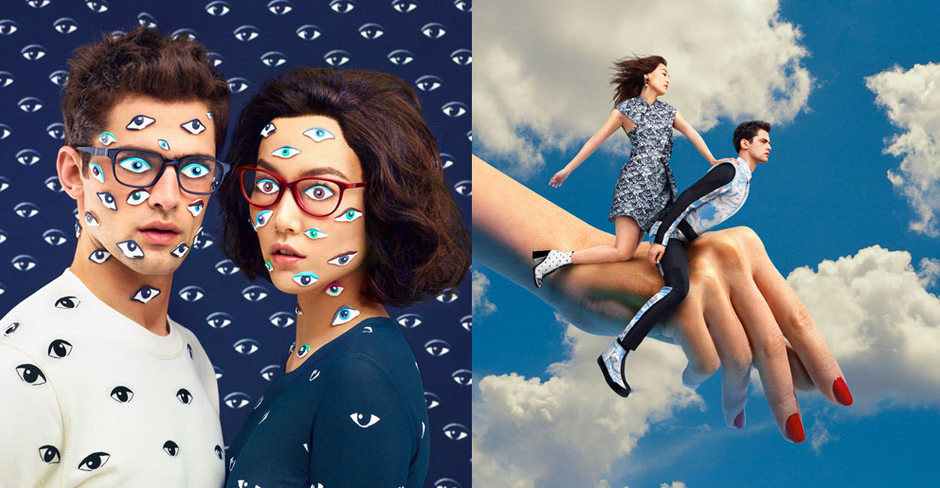 "Collaborating with avant-garde artists, musicians, actors, designers and many others, they have brought to Paris a unique twist. Their mission at KENZO is to instill a real joy of living and convey a new freshness to the brand, while at the same time continuing to surprise and to shake up the jungle of fashion."
A testament to the triumph of reinvention, the tale of Kenzo starts in 1970 in the 2nd arrondissement of Paris where designer Kenzo Takada started his eponymous line. Takada swiftly gained a fiercely loyal following among the fashion set with his playful cultural riffs, clashing prints and seamless ability to make high fashion accessible on a global level. After his retirement in 1999, the Kenzo brand slowed down in popularity but continued to perform steadily. Cue the entrance of Opening Ceremony founders Humberto Leon and Carol Lim, NYC's ultimate purveyors of cool; known for their impeccable taste and eye for unknown talent. Their first presentation as Creative Directors in 2011 skyrocketed Kenzo back in to the fashion spotlight and became the most buzzed about show of the Paris season. Leon and Lim continue to bring their distinct youth-driven aesthetic and street style pieces in perfect form to droves of obsessed fans. Kenzo's A/W '13 collection proved yet again why Kenzo has reclaimed its spot as one of the industry's most beloved brands.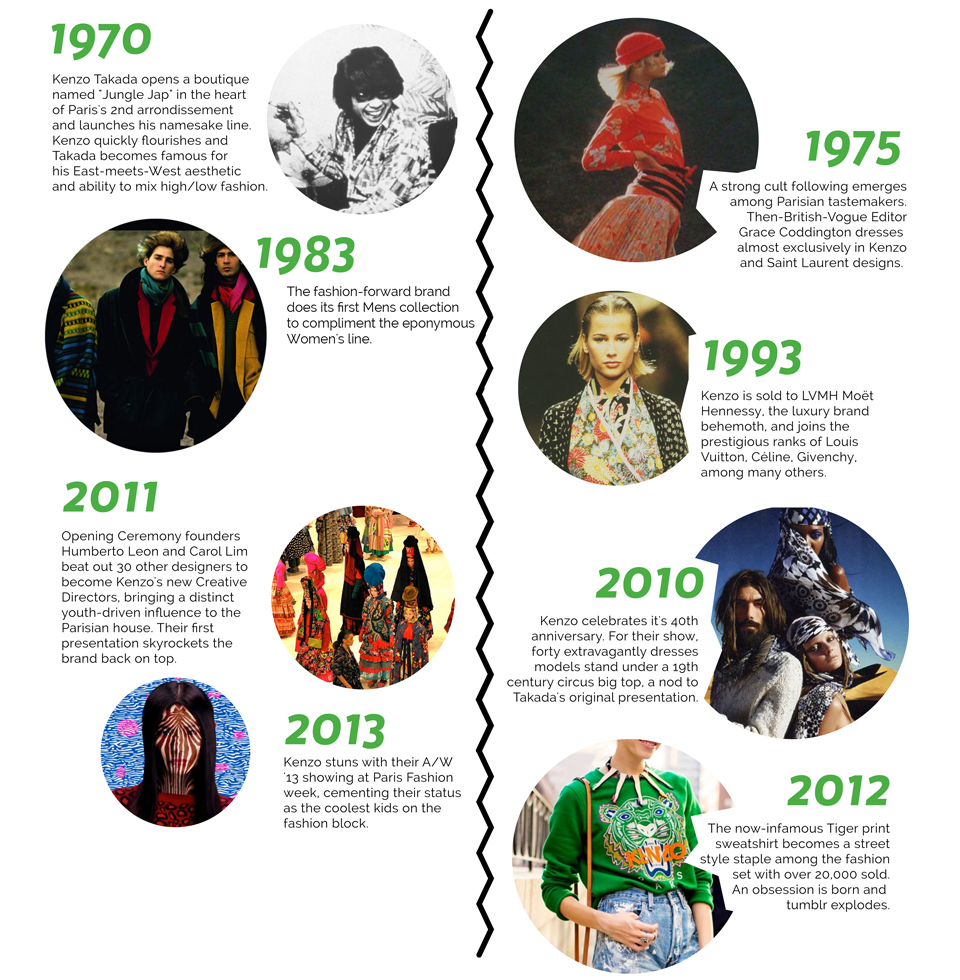 Shop Kenzo
Sorry, No Items Were Found.
Need help finding what your looking for? Call us at 1.800.494.1260 (M-F 7a - 5p PST) or